All pictures are links that take you to Amazon.
Loopin' Louie – Make Louie loop at just the right time.

Chateau Roquefort – Maneuver your mice through the castle collecting cheeses.

Gulo Gulo – Rescue the baby gulo while carefully gathering multi-colored eggs. (Out of print. Watch for a reprint in 2013.)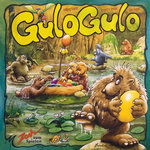 Animal Upon Animal – Stack your animals carefully so they don't fall.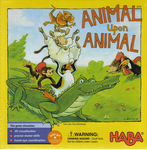 The Kids of Carcassonne – Lay your tiles and place your meeples before everyone else.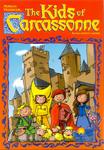 Chicken Cha Cha Cha – A memory game of stealing chicken feathers

Whoowasit? – Find the missing magical ring using clues from the electronic treasure chest.

Dancing Eggs – Collect eggs and hold them using various body parts.