Envy is a printable escape room party kit that transforms your living room into a bloody murder mystery.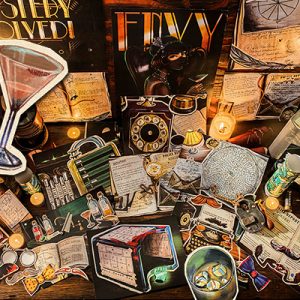 The Hivemind over at Room Escape Artist agreed to help me out with this review too. That's right – we're going again!
So Hivemind, the floor is yours. What's Envy like?
Envy is a print-and-play escape game created by Lock Paper Scissors.
Style of Play:
Play on demand
Print-and-play
Escape room party kit
Required Equipment: computer with internet connection, printer, pen and paper, scissors, tape or glue
Recommended Team Size: 1-2
Play Time: 20-40 minutes
Price: $29
Booking: purchase and play at your leisure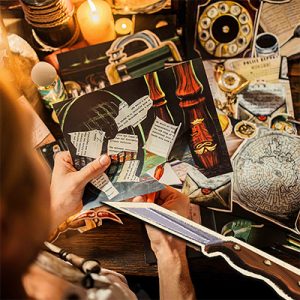 The police have failed to solve the murder of Lord Carnegie, so you must explore the aftermath of the party where he was killed. You explore eight separate puzzles that contribute information to a final metapuzzle, which theoretically validates all of your answers.
These materials are designed to be presented as an escape room party where the printouts (or physical substitutes) are arranged in "logical" locations throughout a room. You can also play the game as a tabletop experience just by printing out the materials.
But is the game good. Come find out!
Envy Review by Room Escape Artist Hivemind