Game Nights in Omaha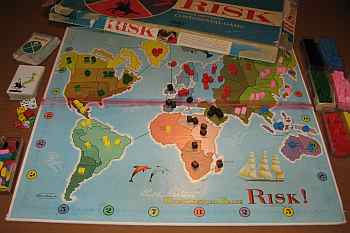 I used to live in Omaha. I used to teach the middle elementary grades there at Good Shepherd Lutheran. So it was interesting to see an article about my old haunt in the Omaha World Herald explaining how several Omaha groups have organized game nights for inexpensive entertainment and as a way to meet new people and get better acquainted with those they already know a little bit.
They play all sorts of games from Candy Land for the little ones to Risk and iMAgiNiff for the older ones.
Do you have a regular game night? How do you use your opportunity to interact with real people face to face, as opposed to electronically online?
It's good to hear that my former school is growing these days.
Enrollment at Good Shepherd, 50th and Center Streets, has grown nearly 50 percent in the last two years, and many families didn't know each other.
"Parents see faces and know them in the hallway, but they don't really know them," he [Principal Jeff Loberger] said. "It's a lot easier and a lot less intimidating to families to meet at game night."
The Games People Play in Omaha